Ice Lined Passive Vaccine Storage Device
Because of power failure due to the extreme weather, many Vaccine Fridge users are looking for the solutions:
VaccineCab has two solutions for these problems
Our partner in Europe Visions (French/Luxemburg) with the excellent quality/price of UPS (Uninterruptable Power Supply) unit to suit any Vaccine Fridges.

You need a Power Inverter. It is a battery backup, which you place in series with you fridge power. (Just plug the fridge into the inverter/UPS and the inverter into the mains)

When the mains power goes down, the inverter/UPS automatically switches to battery mode, to produce mains voltage and keeps the fridge running. Same time the UPS can look after other devices and appliances e.g. computer etc.

These devices can provide up to an hour's power for a fridge (more with larger battery capacities)
All will be included, every cable, battery must be assembled in the housing with the instruction included. (an example of A6 housing attached)
Within ½ hour normally will all be connected. The unit is very compact and light weight


Ice lined Passive vaccine Storage Device.

Invented with the collaboration between Intellectual Ventures & Bill Gates for many regions lack the electricity and infrastructure needed.
Applicable for health centres, disease control and prevention posts, hospitals, blood bank, and research institutes in the area with unreliable power supply or off grid, for the storage of vaccine, blood, and pharmacy, etc..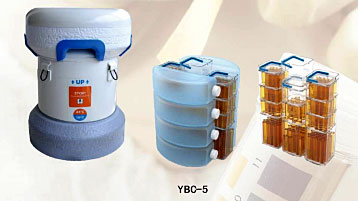 Temperature Control Systems
With batteries, microcomputer control, high reliability;
LCD temperature display, termperature range inside cabinet between 0 degC and 8 degC;
Temperature recording;
Lid open counting;
Chargeable battery with long life.
Security Control Systems
Malfunction alert: high and low temperature alarm;
Two alarm style: sound buzzer alarm, digital flash alarm;
Insulation Design
Vacuum dewar insulation technology bellow insulation technology top plug super micro-cellular foaming technology, to effectively prevent the loss of cooling capacity and guarantee the best preservation effect.
With high efficiency and energy saving ice block design, no noise, energy saving, environmental protection, flexible and convenient operation;
Without the power drive, hold over time for more than 35 days.
Humanized Design
Security door lock design, to prevent arbitrary open;
Wide climate zone design, normal use under the ambient temperature of 15 degC - 43 degC;
Anti-corrosive aluminium liner design;
Equipped with vaccine stacks of different length, convenientfor the storage of different vaccine.
| | | | | | |
| --- | --- | --- | --- | --- | --- |
| Model | Vaccine Storage Volume, litre | Temperature in the cabinet degC | Ice Block Quantity | Overall dimensions mm wxdxh | Vaccine Stack Quantity |
| YBC-5 | 330 | 0 - 8 | 8 | 530x530x740 | 3 groups |